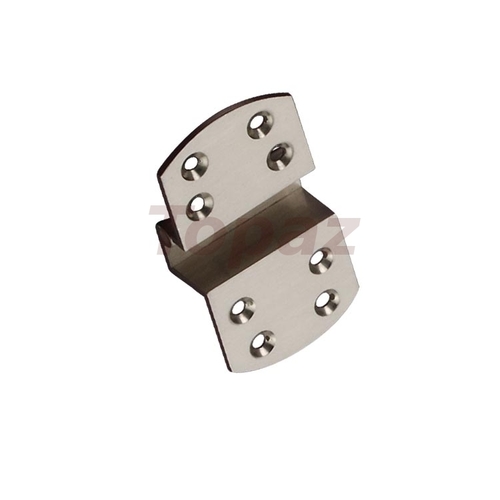 Product Description
We have established ourselves as a quality focused organizations, engaged in manufacturing and supplying a wide range of Brass W Hinges. The hinges are used for attaching with door. Our highly skilled manpower uses finest quality brass materials to manufacture the hinges. The materials we use is obtained from the most reliable vendors. We can make the Brass W Hinges available for the clients in different sizes and finishing as per their requirements.
Usage Of W Hinges : Window, Door & Others
Materials : Brass

Finish Available as per below.

Brass Polish
Chromium Plating
Satin Steel Finish
Satin Lacquer
Antique Brass
Antique Copper
Antique Black
Size Available
Product Code
INCH
MM
BH42
1.1/2"
38
BH43
2"
50
BH44
3"
75
BH45
4"
100


BH46
3" x 1/2" (6MM)
75 x 12 (6MM)
BH47
3" x 1/2" (12MM)
75 x 12 (12MM)
BH48
3" x 1/2" (19MM)
75 x 12 (19MM)
BH49
3" x 1/2" (25MM)
75 x 12 (25MM)


BH50
3" x 3/4" (6MM)
75 x 19 (6MM)
BH51
3" x 3/4" (12MM)
75 x 19 (12MM)
BH52
3" x 3/4" (19MM)
75 x 19 (19MM)
BH53
3" x 3/4" (25MM)
75 x 19 (25MM)


BH54
4" x 1/2" (6MM)
100 x 12 (6MM)
BH55
4" x 1/2" (12MM)
100 x 12 (12MM)
BH56
4" x 1/2" (19MM)
100 x 12 (19MM)
BH57
4" x 1/2" (25MM)
100 x 12 (25MM)


BH58
4" x 3/4" (6MM)
100 x 19 (6MM)
BH59
4" x 3/4" (12MM)
100 x 19 (12MM)
BH60
4" x 3/4" (19MM)
100 x 19 (19MM)
BH61
4" x 3/4" (25MM)
100 x 19 (25MM)
Contact Us
Near Oshwal Ice Factory Compound, Ranjitsagar Road, Jamnagar, Gujarat, 361005, India
Phone :+918068341896